Djerba-Afous Village: A unique project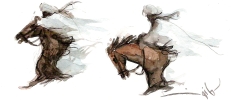 The village, the fruit of the meeting, teamwork and know-how of professionals, introduces a new concept of urban planning dedicated to luxury-class tourism, a getaway haven featuring all the comforts and activities o contemporary life in a setting entirely designed for relaxation, leisure, well-being, culture and reverie.
Located on a magnificent 27-hectare (67-acre) plot of land ideally situated on the Mediterranean seafront, "Afous" Village recaptures the standards of traditional architecture and offers a living environment designed with the greatest respect for local traditions. The various spaces are bordered by a magnificent seawater lagoon which will be entirely reserved for bathing.


You would like more information about the Djerba-Afous Village?

You will find a contact form enabling you to access all of the project resources and private sections of the site. Various information statements are presented in thematic form (architectural section with drafts and 3D plans and land, legal, tax, management, site safety and regulation aspects, etc).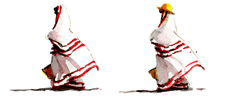 The luxury-class tourism market is booming and "Djerba la Douce" is emerging to take its rightful place. Come and take advantage of a holiday, leisure and meeting spot brimming with the conviviality and mellow living that this heavenly island and its endless treasures are known for.


Welcome to "Afous" Village. We look forward to sharing our passion with you !